It's interesting… when it comes to creating income with my business, I've been way more concerned with how it's going to look on my income report than actually putting the money in my bank.
I'm not someone who is that motivated by money. However, I am driven by accountability and the thought that I'll be putting my numbers out there. As the month draws closer to the end, I look at my reports and think "uh-oh, I haven't hit my goal… This won't look good on my income report."
It's the entirely wrong philosophy because I do what I do to help people and to share experiences and to educate. I would teach what I teach if I weren't getting paid to do it. But, I've got to make sure the bills are paid… So I give some of my content away for free and charge for other bits of it.
This brings me to a question… How should I measure my success? Am I successful when I create a ton of income or am I successful when I make enough not to worry about getting the bills paid and manage to establish a ton of time freedom?
This month, I did not hit my income goal that I set for myself last month. However, I did spend two weeks on a road trip with my family, driving up the coast of California, then over to Sacramento, into Reno, NV, down through the mountains into Mammoth, and finally coming home. I barely worked during this entire two weeks, only flipping on my computer for about 20 minutes each night to check and respond to emails and to jump in and answer questions for my private Facebook community at Marketing Insiders.
I fell short of my income goal. However, I managed complete time freedom and created amazing experiences with my family… What's more important?
Here is some photos from my Instagram feed during the trip: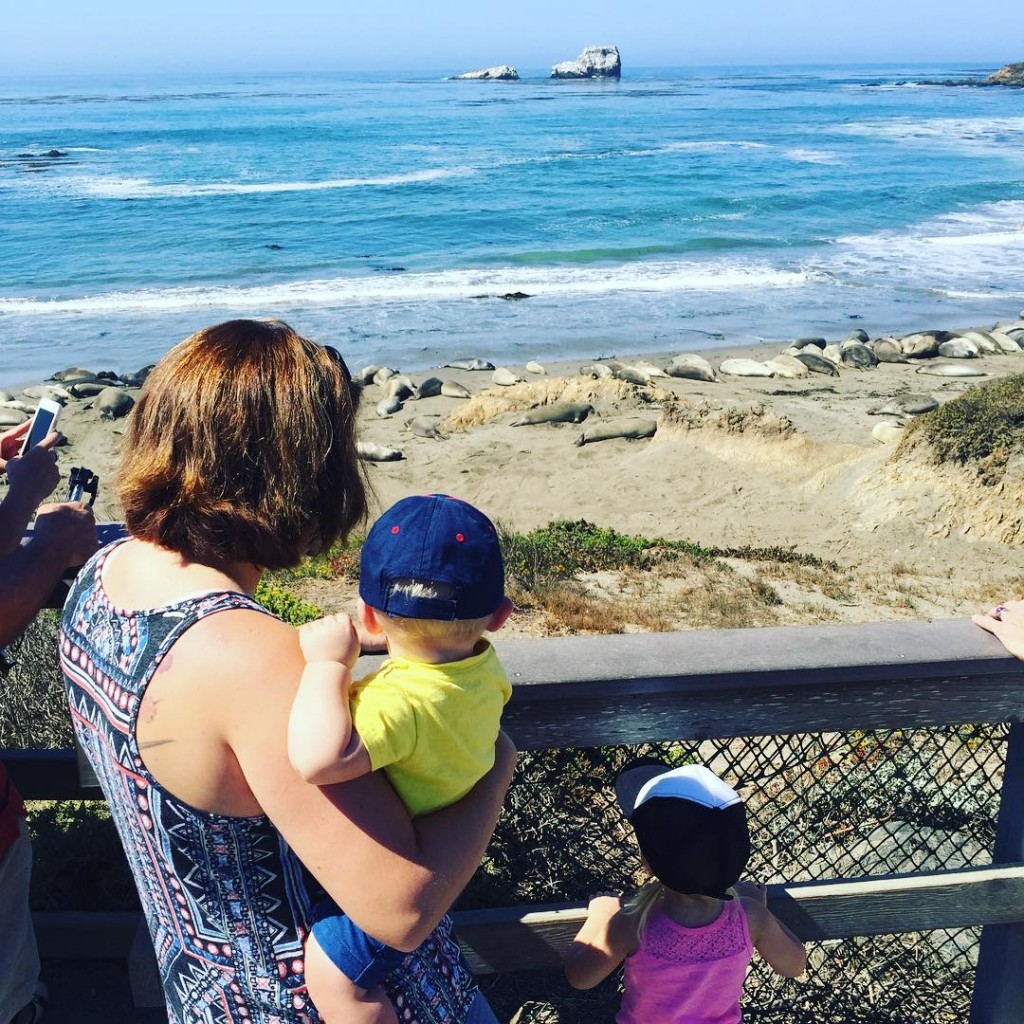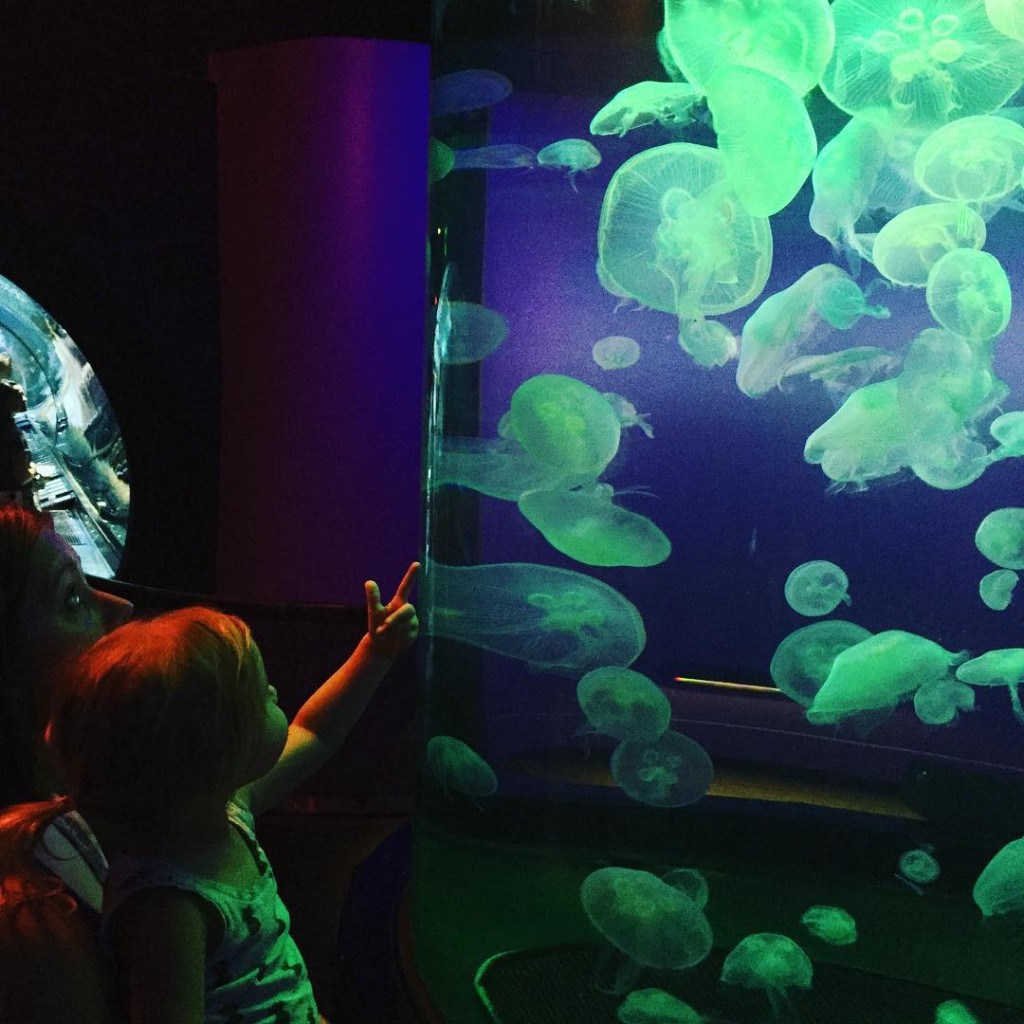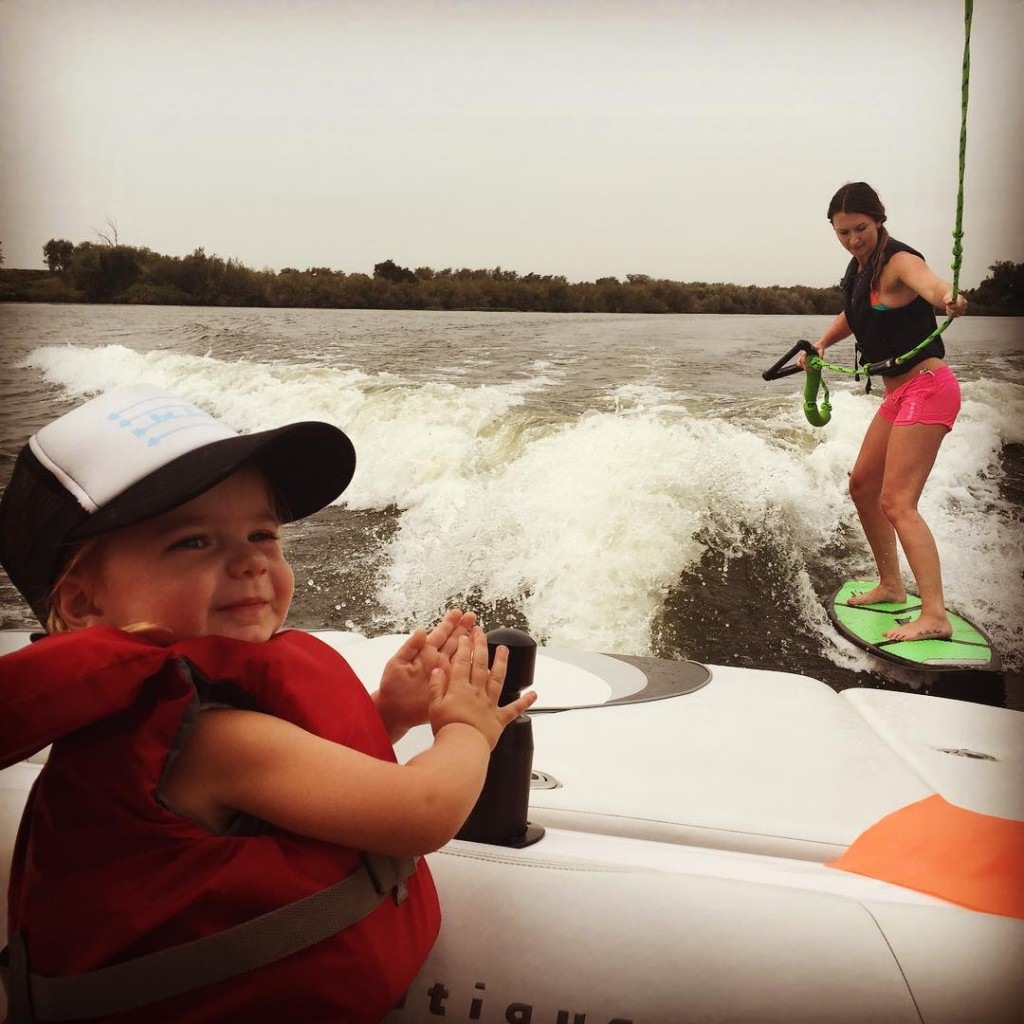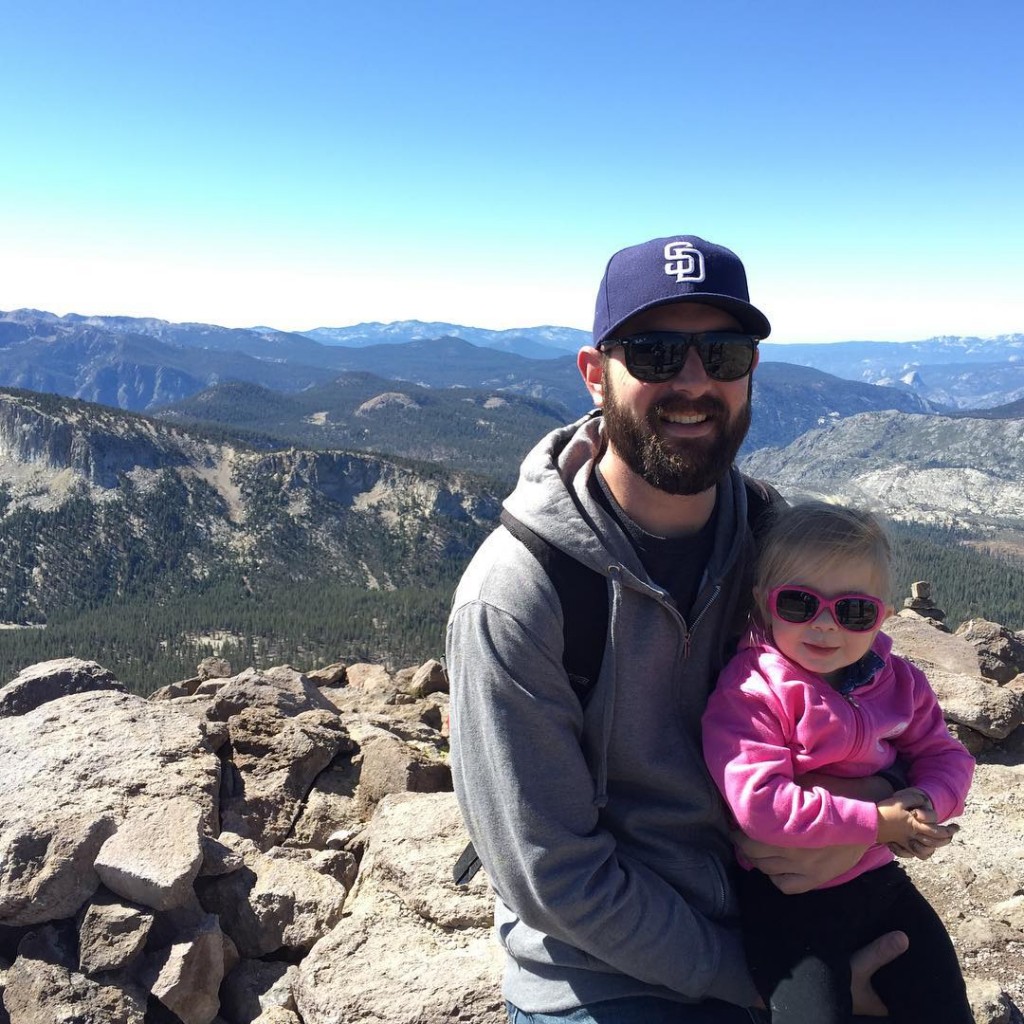 I think the experiences we created and the time away from the computer was probably more important than the little bit of income lost by not being at my office, actively working every day. What do you think?
A Completely New Path
This month was a bit of a rollercoaster for me mentally.
I've decided to take up doing some projects completely on my own… I'm used to working with partners. Learn To Blog was a partnership between myself and Bradley Will, Evergreen Profits (service business) was a partnership between myself and Joe Fier, and FB Uncovered, VidForce, and Beyond The Hype was a partnership-type arrangement with Josh Bartlett.
September was the first time in many many years that I decided that I would go solo for a bit and ultimately tackle things on my own… To make things more interesting, I made this decision days before leaving on my trip… I knew I'd have a lot of time to think and game plan what was next while out on the road.
It's been a rollercoaster because I left for my trip not knowing exactly what my next move was going to be when I got home.
I have Marketing Insiders, which is growing quickly and receiving phenomenal feedback. I also wanted to create a "higher-ticket" course that dove into the single topic that I'm most knowledgeable in… Content Marketing.
I hired a consultant to sit down with me and game planned my next course of action and received several great ideas before packing up and hitting the road.
From the ideas that I received and from all the thinking I was able to do on the road, I decided to create an in-depth course on content marketing, list building, and brand building… This would be the entire process that I used to build my business as it is now.
I called it the Content Business Machine and launched it through two webinars less than one week after returning from the trip.

I gave myself five days to create the presentation that I would give on my webinar. I knew that, if I didn't set a date to make it happen, I would push it out and push it out.
The webinar went well, I sold a good amount of people into the program, and then closed it off for a little while to focus on working with the current members. It will re-open though.
I've mentioned this before, and I'll mention it again… No matter how successful I get or how much I feel like I know, I still have times where I'm feeling anxious or unsure about my next steps… September was one of those months for me.
I decided to move in a different direction for a little while, did not have a clear game plan, hired a coach of my own to guide me, and then left business behind for two weeks to clear my head and create memories and experiences with my family.
When I got home, I had complete clarity and was ready to hit the ground running.
I feel like I know my strengths, my weaknesses, where I should hire people to help, and the path that I will be taking over the next six months in my business. It's an entirely different experience and new direction from what my comfort zone has been, but I'm ready. It's going to be scary and exciting and fun and all new… But I'm going to enjoy the ride!
So… On to the report for September…
A Quick Note And Disclaimer
Like always, I'll start with a few disclaimers… These figures are net after refunds for the month. They are the amount that I received in that month, all refunds considered.
There is one point that I need to make very clear… I do work on projects with Josh Bartlett. I worked on less with Josh in September, but it needs to be stated regardless. My income in no way reflects Josh's income. What you see on the projects that I've worked with Josh on is simply the amount that I drew from that venture. It's not a reflection of sales of the product or what Josh may have drawn. We ARE NOT 50/50 partners on every project we do or have done together. Money is often retained in that business for growth, and I only show what income I draw from the business. I respect Josh's privacy and want to make it abundantly clear that it is impossible to draw conclusions about Josh's income from my reports…
Finally, some of the links in the income report will be affiliate links. If I mention a product that's not one of my products, it's safe to assume that it is an affiliate link and that I will receive a commission if you decide to purchase. This does not affect the price of the product, and I only ever recommend products that I use and can stand behind 100%.
So here is the income breakdown for September 2015…
---
Income Breakdown September 2015
Info-Product Businesses:
Affiliate Promotions:
Book Publishing:
iBooks: $128.13
Kindle Sales: $54.72
CreateSpace: $53.71

Total Publishing: $236.56
Miscellaneous Earnings:
Client Work / Private Deals: $236.86
Fiverr Gigs: $54.88
AdSense: $4.16

Total Miscellaneous: $295.90
Total Income – September 2015: $12,187.84
Total For 2015 (After 3 quarters): $121,057.64
---
Some additional things to note for September…
My Email Marketing Strategy
I slacked on my email strategy (which I explain in detail here) a little bit this month. I've tried to mail multiple times per week. I'd like to send a mail at least three times a week… When I'm really on a roll, and I have a ton to share, I might even mail daily.
When I left on my two-week trip, I had the intention of mailing multiple times during the journey. I was going to talk about my experiences on the trip and somehow relate them back to marketing and turn them into lessons. (Stories make the best emails)
However, I hit some road blocks while on the trip. One major issue that popped up was that we stayed in hotels in each stop along the way. My kids go to bed at around 8 pm. Since we were in the same room with them, I wasn't able to do a bunch of typing without it being noisy. That was one issue that I kept running into.
The other issue, to be honest, was that I was just really enjoying the time with the business side of things turned off for a little bit. When my brain isn't constantly in business growth mode, I'm not constantly thinking of ideas for new emails. They just weren't flowing as naturally.
I did, however, manage to get ten emails out in September.
Here are the open rates of the various emails from the month of September (sorted by highest open percentage):

If you're not on my list yet, and you want to follow along and see my email style, make sure you click here to opt-in.
This month (October), I'm going to be doing a lot of list cleanup. My list is over 55,000 subscribers at the moment… The numbers you see above are from me sending to the people that are active and paying attention. Meaning, of 55,000 subscribers, only about 13,000 or so of them are paying attention.
Chances are, if you're reading this blog post, you won't see any of my list cleanup efforts… The people that are not actively opening and clicking my emails are receiving emails asking them to either click a link or unsubscribe…
I'm doing this for a few reasons…
1) The larger my list is, the more expensive it is to store it.
2) My stats are going to be more accurate once I clear out dead email addresses.
3) I only want the people who wish to hear from me receiving my emails.

Marketing Insiders is one of my two flagship programs (The other being Content Business Machine). I had a goal of putting 250 members into the program in September. I didn't come anywhere near that, as you'll see in the goals section below…
However, I did learn a ton this month from the members. I've learned what people are interested in learning about, what sort of emails get people excited about joining the program, what the optimal price is, and much much more.
I'm excited where Marketing Insiders is headed. It's a place for me to put all of my premium training, interviews, reviews, resources, and much more.
I'll get a handle on how to speed up the growth soon. I'm enjoying creating all of the training for it right now as well as split-testing the offer itself to see what excites people and makes them want to join… More on this next month!
I still have a goal of reaching 1,000 members by the end of the year. It's going to be really tough, with only 3 months left and I'm not 1/10th of the way there yet, but I'm getting ready to crank it up and put my advertising skills to the test. Check it out, if you haven't already.
---
Monthly Expense Breakdown
Rent: $525.00 (I have an office away from Home)
Libsyn: $5.00 (Hosts my old B&B Podcast)
Amazon S3: $12.62 (Video Hosting)
Bank Fees: $20.00
Fiber Optic Internet: $89.99
Cell Phones: $181.97
Edgar: $49.00 (Social Media Management Tool – Canceled after Sept.)
Audible: $14.95 (Audio Books)
Liquid Web: $78.23 (Web Hosting – Still planning to migrate to WPEngine soon)
Southwest Credit Card: $500 (I rack up airline miles)
Active Campaign: $325 (Email Autoresponder – 75,000 subscriber account)
Facebook Ad Spend: $381.75
Adobe Creative Cloud: $49.95 (Photoshop / Premier / Audition)
Private Consulting: $597.00
Random Expenses: $300 (Envato Themes / Domains / Etc.)
Total Expenses: $3,130.46
This was the first full month that I switched away from Infusionsoft for email. That was $250/month saved right there.
I also hired a consultant on a monthly basis at $597/month. However, I'm positive that working with someone like him to bounce ideas around and get outside perspective from; I'll make my investment back every single month… If he doesn't pay for himself, it's not worth it to me, and I'll be dropping it. After one session, I'm positive, it will be worth it for a long, long time. I've made 16x ROI from the idea he gave me in September alone.
I will be cutting back on a few costs in October as well. I've already cut the Edgar tool that I was using for Twitter automation. I will also be dropping my Libsyn account shortly as well… This means that my Business & Blogs podcast episodes will soon disappear from iTunes… Don't worry, they will resurface in other forms or possibly a new podcast that will pull relevant information from those older episodes.
With Active Campaign, I'm currently paying $325 for 75,000 subscribers. It costs $225 for for 50,000 subscribers… If I can clean up my list enough to drop below 50,000 subscribers again, I'll save $100 per month (and probably have a much more responsive list). That's a goal of mine over the coming weeks.
The Facebook ad spend of $382 or so is completely from the Content Business Machine webinar. I paid for ads to drive traffic to that webinar.
---
Social Media Stats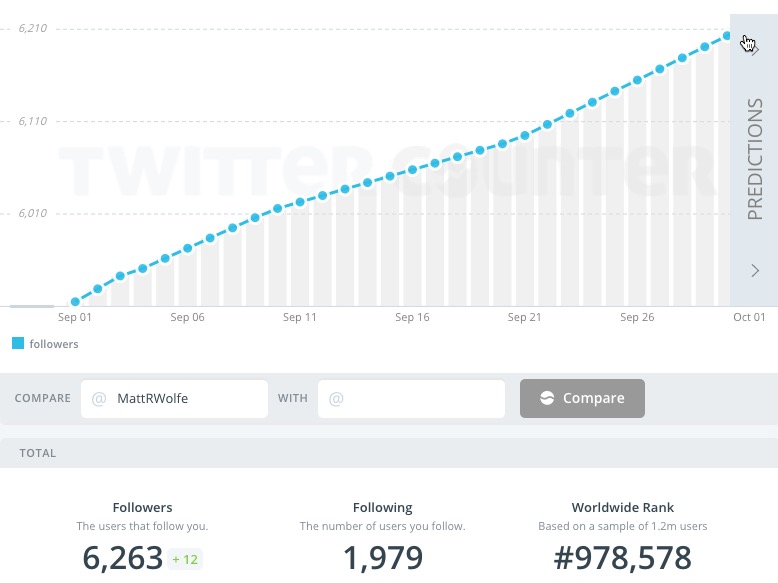 (Stats from Twitter Counter for MattRWolfe Twitter Account)
I'm sharing my social media stats here so that I can watch the growth of them from month to month.
Twitter Followers: 6,263 (+347)
Facebook Fans: 744 (+53)
LinkedIn Connections: 1,443 (+24)
Google+ Connections: 3,925 (+39)
Periscope Followers: 485 (+92)
All of my social media accounts continue to climb. My worldwide rank on Twitter dropped below 1,000,000 for the first time. 🙂
A couple things that I know will happen in October are that my Twitter growth will slow down dramatically… I've turned off the automation tools that I was using to grow that account. I know that turning those off will cause the rate of growth to really slow. I'll be shocked if I continue at that level for October.
If you're curious why I turned off the Twitter automation, it's because I did not see an ROI from my costs of automation on my Twitter account… More on that in the traffic section below…
---
Traffic Report
The point of these reports is to show you where the income is coming from and give you a complete picture. Hopefully, all of this info will help people reverse engineer some aspects and achieve similar results. A big piece of the business puzzle is traffic… So here's all of the traffic info for September:
MattWolfe.net –  Visitors: 3,678 (

-3,999

)

(You can see the big spikes I get at the beginning of the month… Those are always when I post my income reports.)
Top 5 Traffic Sources:
(numbers in parenthesis is the change over prior month)
Google (Organic): 1,904 (

+55

)
Mailing List: 1,265 (

-3,732

)
Twitter (Organic): 187 (

+55

)
Facebook (Organic): 35 (

-178

)
Yahoo (Organic): 24 (

+0

)
I had a lot less traffic in September than the previous month. That's because my only blog post in September was my income report… I still averaged 122 visitors per day overall across all of my archives of posts, but it's not nearly as much traffic as when I post multiple times per month… This is simply because of my road trip. I didn't write blog posts on my trip or queue any up in advance. Next time I do a trip like that, I need to plan in a couple of hours each day to have focus work time to create content… It's what makes my business thrive.
Google was my number 1 traffic source this month, which is awesome! I love traffic that is not only free, but that also creates new opt-ins and first-time visitors.
Why I'm Not Focusing On Twitter Anymore
Now… Twitter… I've alluded to the idea that I was going to be shifting focus away from Twitter over the past few income reports. It generates ok traffic for me. However, I was paying $50 per month for a Twitter automation tool called Edgar, and I did not see a decent ROI from my monthly investment.
Here's how it broke down:
Over three months, I spent $147 on Twitter automation.
Over three months, I received 545 visitors from Twitter.
Over three months, I received 17 new email opt-ins from Twitter.
This means that I was spending $0.27 per click to my site… This is NOT bad at all. That's a cheap click!
However, I was spending $8.65 per opt-in. This is not great. With Facebook ads, I can spend less than $1 per opt-in once I have an ad optimized.
Here's the real kicker, though… The average time someone spent on my site when they came in from Twitter was 56 seconds…
So, while I was technically generating cheap clicks, the clicks were not staying on my site, and they were not engaged.
Does this mean I'm giving up on Twitter?
Not at all… I still check Twitter daily, I still post articles that I find, I still engage, and I will still link to my blog from Twitter. However, I'm not going to spend money to drive traffic from Twitter until I have a system in place to capitalize on the traffic.
It's not Twitter's fault that my cost per opt-in is so high and that my engagement from people on Twitter is so small… It's my fault. I haven't properly built a system to ensure an ROI from my Twitter efforts. I haven't attempted to test different landing pages to people on Twitter or different content angles.
Once I have the time to test this stuff, I will circle back around to it. However, right now, it's not generating an ROI, it's not building my list, and it's not creating more engagement on my blog. Although, seeing the extra traffic numbers is good for my ego, it's not a cost that makes senses for my business…
Do you agree?
---
Time Report
I've been using Rescue Time to track where my hours go every month. When I first started presenting my income reports again, someone asked me where my time went… So I decided to share the data from Rescue Time…
Here's what the report looks like for September: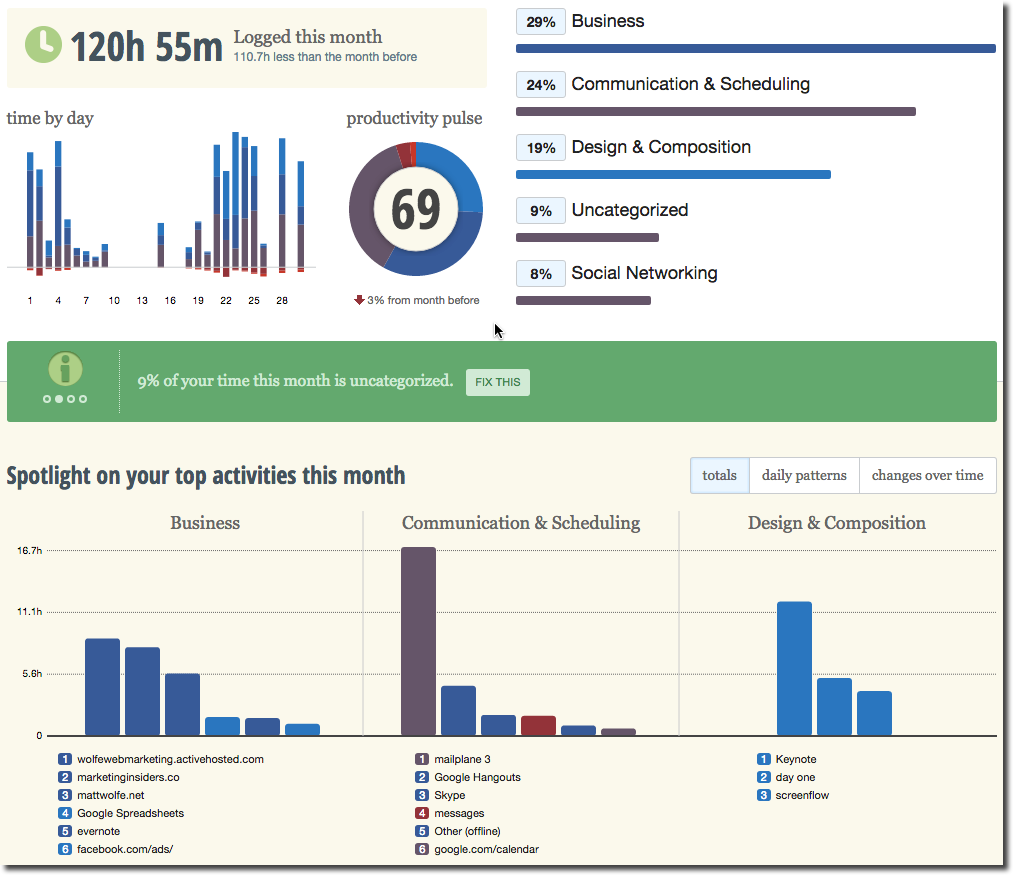 Here's basically what this report tells me…
1. I spent 121 hours working last month. I don't work on the weekends at all. There are 22 weekdays in September, which means that I worked, on average, 5.5 hours per day. This is mostly because there was a two-week period where I only jumped on my computer for an hour or so a day to check some emails and handle a little bit of support. When I did come home from the trip, there was one night where I pulled an all-nighter. I knew I was going to be doing my content webinar, and I wanted to make sure I got the training created in time.
2. I spent a ton of time in email last month. In fact, most of my computer time while I was on my trip was spent inside of email. If I were able to find someone that I was comfortable with that was great with people that could just manage my email for me, it would save me so many hours each day.
3. You can see that I spent over 11 hours in Keynote… That shows you how much time I put into creating the slides and presentation for my content webinar. I do not take my training lightly. If I'm doing training, you can probably assume I have 10 hours or more into that training to make it as epic as possible.
4. Activehosted.com, my top activity in the business category, was my autoresponder. That is Active Campaign. You can see how much time I spend working on writing emails for my mailing list.
Here's my top 10 most used tools / websites…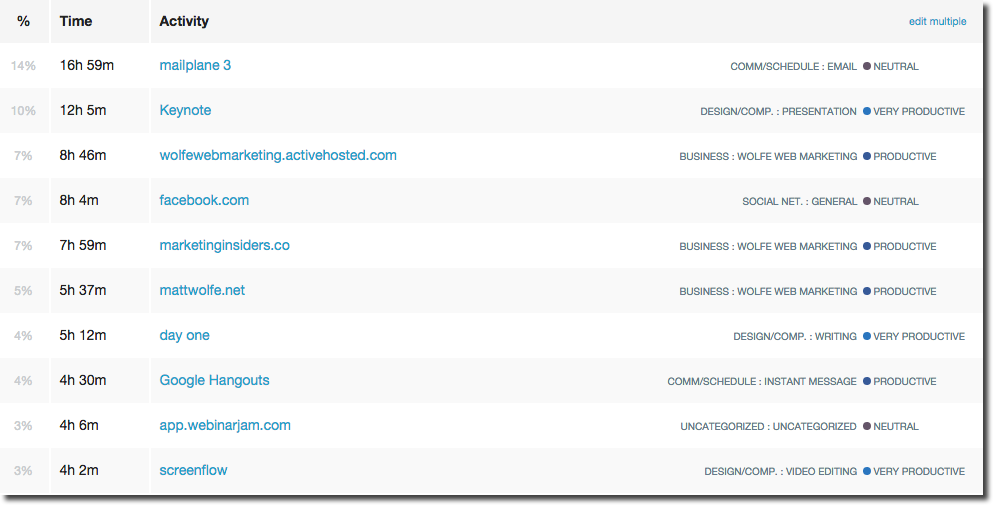 Almost all the time spent in Facebook this month was to either a) chat with my private Marketing Insiders group or b) run Facebook ads. I pretty much only use Facebook for business and still use the Newsfeed Eradicator plugin in Chrome to block most of Facebook for me. It's insane how much more productive I am when the Facebook newsfeed doesn't exist.
Keynote, Google Hangouts, and Webinar Jam are all the tools that I use to present webinars… So between email and creating webinar training, you can see how my month was spent.
If you have any questions about what any of these are or what this all means, feel free to ask in the comments at the bottom of the post. I'll explain any of it to anyone that wants to know more.
---
Looking Back: Goals For September
Let's take a look at the goals I set for myself for September… I'll do this monthly so I can see how I ended up.
Income Goal: $20,000 – As you can see, I did not hit this goal. I hit 61% of this goal with $12,187. I'm not going to make excuses. I focused on creating experiences and being with my family this month instead of being focused on that income number.
1. Name and Fully Outline The Content Marketing Course – Not only did I name this course and thoroughly outline it, but I also created the webinar to sell people into it and started teaching it already. It's called The Content Business Machine. I came home from my trip with this course just being a vague idea in my head to outlining the course, naming it, creating the first training session, creating the pitch webinar, and launching it… All within a period of a week and a half…
2. Grow Marketing Insiders to 250 Members – I did not even come close to this. Again, I didn't put the focus here. I put the focus on my trip, and when I got home, I put the focus on creating Content Business Machine. I did signup a lot of new members into Marketing Insiders. I just didn't come anywhere near the 250 members that I optimistically set as a goal. As of today (Oct. 5th, 2015), I have 76 members of Marketing Insiders.
3. Bring At Least 3 Consulting Clients On Board – This goal is interesting because I had planned on doing a ton of one-on-one consulting in September. However, when I planned my group coaching, I realized that I could essentially get the same effect of one-on-one coaching but in a small group setting. The Content Business Machine is a small group coaching where members can interact with me directly, ask their questions directly, and receive all of the training. So it's somewhat of hybrid between consulting and an information product. I also offered a 1-on-1 consulting session to the first ten people that signed up… So in that regard, yes. I accomplished this. I have ten one-on-one consulting clients and a bunch more group-coaching clients.
4. Read 15 Books – I did read 15 books in September! Granted, a couple of them were audiobooks on my road trip but I'm going to go ahead and say those count. 🙂
Here's what I read in September:
| | |
| --- | --- |
| Ask | Ryan Levesque |
| The Ultimate Sales Machine | Chet Holmes |
| The Dan Sullivan Question | Dan Sullivan |
| The Star Principle | Richard Koch |
| The Miracle Morning | Hal Elrod |
| Pitch Anything | Oren Klaff |
| The Trick To Money Is Having Some! | Stuart Wilde |
| The Magic of Thinking Big | David Schwartz |
| Elon Musk | Ashlee Vance |
| Dad is Fat | Jim Gaffigan |
| The Choose Yourself Guide To Wealth | James Altucher |
| Content Inc. | Joe Pulizzi |
| Platform | Michael Hyatt |
| Effortless Success | Michael Neill |
| The Monk Who Sold His Ferrari | Robin Sharma |
---
Goals For October
For October, I'm going to spend a lot of time working with my new Content Business Machine members and working to ramp up Marketing Insiders. I'd like to avoid adding too many things on my plate, which I tend to do from time to time… There is, however, one project that I want to build. It's something that's a bit of a passion project that will take me months, if not years, to build. It's something that I need to start laying the foundation on now, or I worry it will never happen.
It will be my first real dive into the software world. I've launched WordPress plugins and little things like that but never anything on the scale of what I have in mind… I'm purposely vague on this because it's not fully fleshed out and, once I'm ready to announce it, it will receive its own blog post describing the project.
With that said, here's what I've got on my whiteboard for October…
Income Goal: $20,000 – I'm keeping my sights set on this number. I don't have any trips this month, which takes away that excuse. I'm hoping I can blow past this number, but I need a win. I haven't hit my stated income goal yet. So I'm setting a number that I think is attainable and, once I blow past it and get that win, I will, once again, set my sights much higher. For October, I'm going to hit $20k minimum.
1. Wireframe software product – This is the project that I've vaguely mentioned. It is a software app that I feel is something that I need in my life. So I'm planning on making it and hopefully others find it useful as well. It's a long way off, but I need to start laying the groundwork for it or it might never happen. This month, I will get mockups made and a fully outlined description of the tools functionality so that next month I can start my hunt for a developer to make it for me.
2. Add 50 members to Marketing Insiders – I know I'm setting my sights lower for October on this. I know how much work I've got ahead of me, working with my CBM students. That will be my main focus for October. I will add new members into Marketing Insiders, but my focus needs to be on my CBM students as well as creating killer training for my existing Marketing Insiders subscribers.
3. Sell 30 Content Business Machine Memberships – I will be re-opening CBM membership this month to bring in new students. I'd like to bring in 30 more students to the program. I don't want to load it with more members than that, due to the personal interaction I have with the students. I need to keep the number manageable, so I can give everyone the attention they deserve.
4. Read 15 Books – I had a lot of fun trying to keep up with all the books last month. So I'm doing it again. I'd like to expand my knowledge and add another 15 books to my list of "books I've read." This is my evening wind-down each night, and I have no plans of backing off now.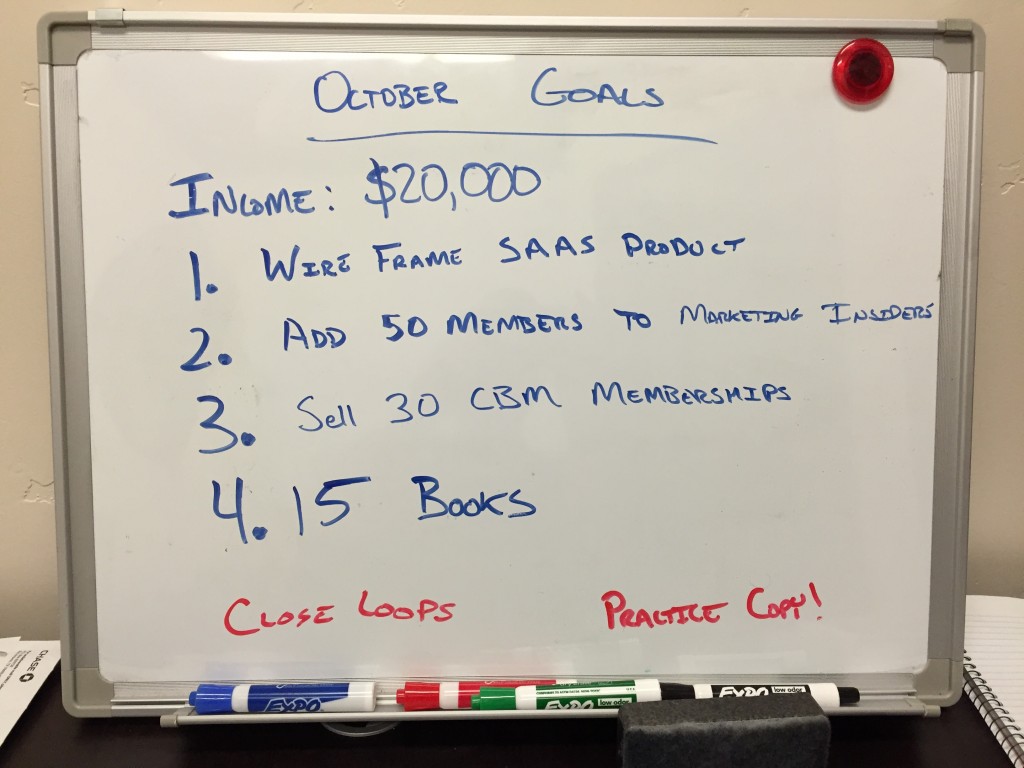 That's everything. I've poured every bit of information about what's happening in my business, what's working, what I failed at, where my time was spent, how much I'm making, etc. into this blog post… I'm not sure there's more I can share.
I loved the comments and questions and had some excellent ones on the last income report… Even if just to say "I love these reports" so that I know I'm on the right track with them and that you'd like to see more of these. So leave a comment or question below!
Looking forward to discussing and answering any questions you may have!