My business has evolved a ton in 2015. Early in the year, I sold the business and brand that I had spent six years developing and growing. I partnered with my long-time friend, Josh Bartlett, on several incredible projects. I took on the challenge of creating daily content that I'd send out to my email subscribers. And, I've put a lot of focus on growing my personal brand and being seen as the go-to guy in the content marketing world.
Each step seemed like a logical stepping stone for me. Every aspect of what I have accomplished this year has just "felt right". It has always felt like the evolution that was meant to happen.
I'm enjoying what I'm doing more than I ever have. I am getting more emails from followers who have said I've helped them more than I ever have. Plus, as a side-effect, I've created more income this year than I ever have.
Things have just really felt like they have fallen into place nicely.
…And now, it's time for a new evolution. It's time to add new elements to my business that I've felt have been missing.
Like I mentioned in a previous post, I have a goal of helping 1,000 entrepreneurs create freedom. Freedom from jobs, freedom from the stress of paying bills, freedom from uncertainty on what they should be doing.
To accomplish this, I'm adding two elements to my business that have been missing, for the most part, this year…
The first thing is that I'm going to be doing more consulting…. There's nothing like working with someone one-on-one, taking a look at their business, mapping out a game plan, giving them a checklist, and then holding them accountable to make sure it gets done.
I am taking on more of this type of work this year, but I'll dive deeper into that in a future blog post.
The other way that I can help as many people as possible is through a membership site… A membership site with a low-barrier fee, that anyone can afford, and that I can add a ton of premium content into each month.
Josh and I started to build this with Beyond The Hype Insider. We mapped out a game plan to make this into an incredible resource that is easily accessible to anyone, no matter what their skill level. It would leverage all of our connections in the marketing world to bring the most up-to-date strategies and ideas to the members.
We created this, and the feedback has been fantastic.
And now, BTH Insiders is evolving even more…
Beyond The Hype Insiders is becoming Marketing Insiders (http://MarketingInsiders.co).

This community that we've been building at Beyond The Hype Insiders has morphed. It has evolved.
Each month it gets bigger and better and has incredible resources added to it.
We're attracting amazing entrepreneurs who want to get involved and share their knowledge with the community.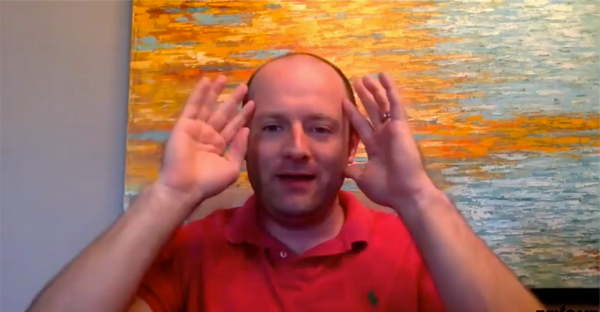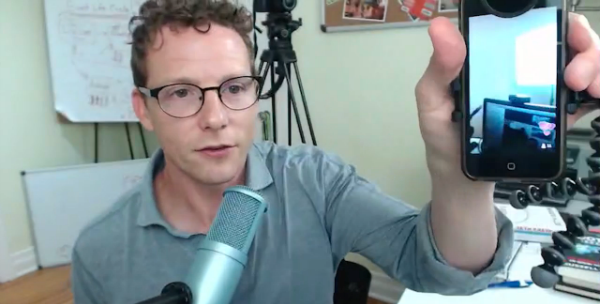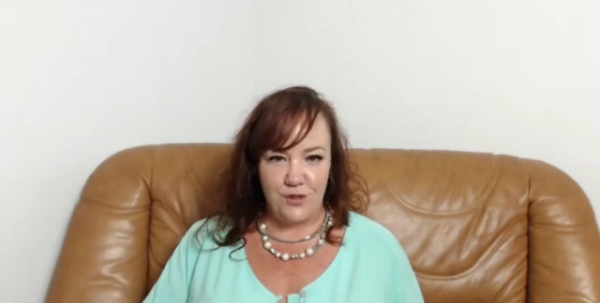 (Screenshots from some of the entrepreneurs training in Marketing Insiders)
It's quickly becoming one of the premier marketing education websites on the internet.
With this evolution, I felt that a new name, a new brand, and a more transparent identity was necessary.
There are no questions about what someone might learn inside of "Marketing Insiders". It's insider information for marketers and from marketers.
Each month, we pick a topic that's important for entrepreneurs to understand, and we pull in "insiders" with a ton of skill and experience in that topic and pick their brains on their strategies. We also hunt down the best content from around the web and put it in front of you. All in one place, for easy reference, so that you know the exact topics and articles we are paying attention to and immersing ourselves in right now.
We've also recently added the "Fundamentals" section to the site where we break down all the essential little tasks that any marketer should know…
You'll learn things like how to get the most out of Google Analytics, how to create quick squeeze pages that convert, how to leverage social media even if you have little time and much more. All in the brand-new, and continuously updated, Fundamentals section.
I recently took you behind the scenes of this new business and walked you through the step-by-step process of how we built it all…
Now it's time to jump inside. Take a leap of faith and join the community.
_________________
Here's the funny thing about this blog post…
When I started writing it, I didn't want to create a sales pitch for Marketing Insiders…
As you're probably aware, if you read things like my income reports, I use this blog sort of like a journal.
I write about what's going on in my business and what I'm trying to accomplish.
I started out writing this blog post as an explanation of what was happening next. I wanted to show people that Beyond The Hype Insiders was rebranding and evolving…
The next thing I knew, I was getting passionate about what we've created here and my brain just wanted to sell it.
To be honest, I think that's the sign of something great…
I think it's a great sign when you start talking about something and then get so passionate and so excited about the project that you just can't help but to try to explain why everyone should be a part of it.
It's just an interesting little side-note that I became aware of after I had written the post and began going through my editing process.
I do believe that Marketing Insiders is going to be the best community online for learning the hottest and most current marketing topics. I do believe that I'm really good at extracting the best content from people when I bring them in. I do believe there's a huge amount of value in people learning and diving into the resources that I find fascinating every month. So I do believe there is tremendous value in this membership.
If there's a lesson here, it's that when you create a product or offer a service, create something that you are so passionate about that you legitimately want to figure out how to get everyone into it because you know how truly valuable it really is.
Here's what I'd love to hear from you about…
Inside Marketing Insiders, we spent one month focusing on how to build successful membership sites. We spent another month focusing on using live streaming tools like Periscope and Google Hangouts to grow your "tribe". September's edition will really dive deep into email marketing and engaging your list…
What topics would you love for us to create and gather guest experts and resources on?
Let me know in the comments below! I'll pick a couple of my favorite ideas below and send the commenter a free copy of my next ebook once it's ready!
Looking forward to discussing further!